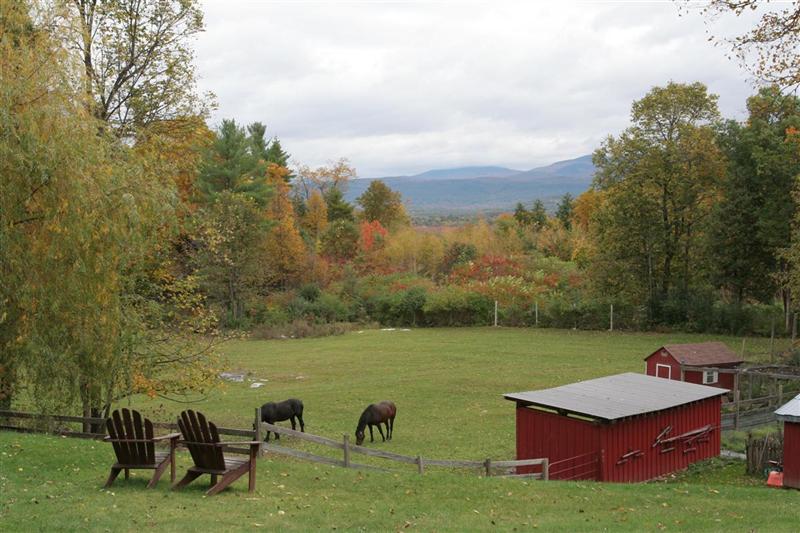 Stevie, the author of a blog called Garden Therapy, visited
Trevin Farms
Bed and Breakfast in Central Vermont, and came back with a great photos and a report called
Sassy Goats, Begging Chickens, and Chevre
. Trevin Farms offers a 3-day chevre-making class that, according to Stevie, produced a pound of the most delightfully light and delicate cheese.
In international news, Farm Stay UK recently held its annual conference,
reported here
by the Scunthorpe Telegraph. Here's a quote from Steve Ward, one of the conference speakers: "Farming is traditionally a fairly lonely livelihood and we wanted to get close to our customers. It coincided with people becoming more interested in local food."
And in BC, Canada, Metro Vancouver's board
is urging the province
to allow the Agricultural Land Commission to limit the size of homes built on farmland. They also want to raise the minimum requirement for farm income to limit who qualifies for the reduced agricultural land tax rates. The idea is to encourage productive uses of farmland while discouraging those who build rural "dreamhomes" on farmland, failing to preserve the farmland but still qualifying for the reduced tax rates. "It's really unfair for people to buy a farm property, place a house in the center and basically make it unviable for farming," says Surrey Coun. Linda Hepner, vice-chair of Metro's agriculture committee.